Moschetta's Performing Arts Center Faculty and Staff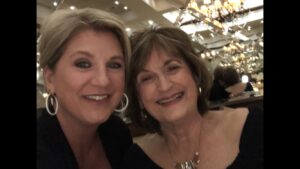 Jacqueline Moschetta- Warren and Barbara Moschetta
About Barbara Moschetta
Owner and Instructor at Moschetta Performing Arts Center in Waynesburg and Fredericktown, PA for the past 62 years
Member of Dance Masters of PA Chapter 10 and Dance Masters of America for over 40 years
Twice President of D.M.P. Chapter 10
Currently on the Board of Directors of D.M.P. Chapter 10
Past Delegate for D.M.P. Chapter 10 to the National D.M.A. Conventions
Judged Scholarship Auditions, Talent Auditions, and P.A.C. for many chapters of D.M. A.
Judged for National D.M.A. Convention
Instructor for Master Classes in Acrobatic and Tap
Trained many dance students who became professional dancers and instructors
Graduate of California University, California, PA with a Masters in Theatre
Performed lead roles for Theatre Dept. at California University
Teacher of Recognition for the 2014 Miss Dance of America
Awarded Business Woman of the Year for Zontas Washington County, Washington, PA
Graduate of the Wheeler Modeling School Pittsburgh PA.
Mother and Dance Instructor of Jacqueline Moschetta Warren Teacher of Record and Choreographer to 2014 Miss Dance of America
Resides in Fredericktown, PA
About Jacqueline Moschetta-Warren
Jacqueline Moschetta-Warren's love for dance began at the age of three at her Mother Barbara's studio. That love has never stopped.
She has been the owner and choreographer of Moschetta's Performing Arts Center in Washington, PA for twenty-nine years. She is also the Artistic Director at her Mother's two studios.
Jacqueline has extensive training in all phases of dance. She has trained with Master teachers in NYC. She has had solo lessons with Legend Henry Le Tang who was the teacher of Legend Gregory Hines. She has been a member of both Dance Masters of America and Dance Masters of Pennsylvania Chapter 10 since 1996. Jacqueline is on the board of Dance Masters of PA and is currently the 2nd Vice President. She has choreographed many award-winning routines as well as numerous Opening numbers for DMP events and pageants. Jacqueline has traveled teaching Master classes at Conventions in all genres of Dance. She has enjoyed judging for Dance Masters of America's National Title events and PAC competitions, as well as judged and taught for the DMA regionals. Jacqueline's passion is choreography and she loved choreographing the Miss /Mr. Dance Opening number at New Orleans in 2017.
Jacqueline has performed in Pittsburgh's production of "Crazy for You" as well as West Virginia's Public Theatres' "Crazy for You", "Will Rogers Follies" and "Funny Girl".
Jacqueline was the teacher of Miss Dance of America 2014. Miss Dance of PA 2016 and the choreographer of Mr. Dance of PA 2107. She has had numerous DMP Title holders. Jacqueline's choreography "Take me to Church "was performed on SYTYCD.  Her students have been featured in many costume catalogs and commercials.
Jacqueline's fondest memory is when Gregory Hines took her hand to perform with him at convention of hundreds of dancers.
Jacqueline will never stop continuing her dance education and sharing her love for dance.
About Victoria Bruno
Victoria Bruno, Miss Vickie, has been a dance educator at Moschetta's for over 40 years.  She is a native of Waynesburg and a graduate of Waynesburg college with a bachelor degree in education.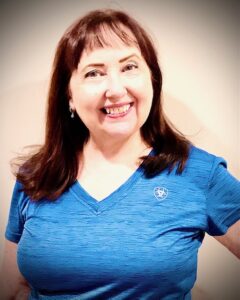 In 1987, Victoria joined Dance Masters of Pennsylvania and Dance Masters of America. She is certified, by test, to teach ballet, tap, and jazz.
Victoria also owns Mickey's Men's and Women's clothing store.  For the past 19 years, she has been the choreographer for Waynesburg Central High  School's  fall and spring musicals.
Victoria loves teaching dance and she loves her students.
About Makenzie Coyle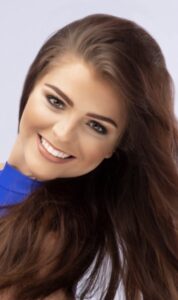 Makenzie has been a student of Moschetta's Performing Arts for 17 years.  She has mastered all genres of dance. Aside from dancing full time and competitively for Moschettas, she has taken classes through Dance Masters, Dance Makers, Jump, New York City Dance Alliance, Broadway Dance Center and others.
Makenzie has won many scholarships in all genres of dance which shows the well rounded dancer she has become.  These scholarships were given through acreditted dance companies and organizations including Dance Masters, Point Park and Dance Makers among others.
Dance has become vital importance in her life. Makenzie loves teaching for Moschettas and is part of the family.  She currently is attending Washington and Jefferson College and is part of their dance team.
About Morgan Coyle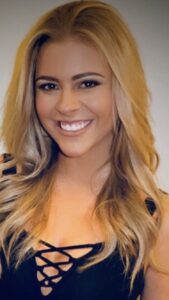 Morgan Coyle has been dancing at Moschetta's  since she was three years old. She teaches part time for MPAC.  She was Miss Dance of Pennsylvania in 2016. She went on to Miss Dance of America.  Although she didn't win that title, she did place sixth overall and took the top TAP AWARD.   She won many tap scholarships throughout the years with Dance Makers and Dance Masters. She has many accolades under her belt. Currently, she is going to start the process for becoming a member of Dance Masters of Pa.
About Michelle Lewis
Michelle Lewis has been teaching for the Moschetta's for 27 years. She began her dance studies with Barbara when she was 4 years old, starting out in the Children's Workshop classes. Over the years Michelle has studied acrobatics, ballet, contemporary, hip hop, jazz, lyrical, musical theater, pointe, and tap. As a teenager Michelle was a part of the competitive company, enjoying the many opportunities to experience dance with like-minded individuals.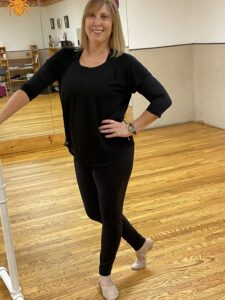 After graduating high school, Michelle attended California University of PA, where she received a Bachelor's of Education degree in Secondary Social Studies. She is certified to teach social studies grades 7-12 and middle level language arts grades 7-9.
While at Cal, Michelle danced with the Mon Valley Ballet Theater, performing in their annual Nutcracker ballets. Other MVBT ballets included Cinderella, Sleeping Beauty, Paquita, and Coppelia, in which Michelle was a featured soloist. Other performance experience includes the Greene Theater's productions of The Wizard of Oz, Oklahoma, The Music Man, and South Pacific.
Michelle has also worked as a choreographer for West Greene's drama club, The Old Schoolhouse Players, and most recently for Calvary Chapel Christian School's productions of Annie Jr. and Cinderella.
In 2003 Michelle was certified by test to teach through Dance Masters of America, and is currently an active member of Dance Masters of PA Chapter 10.
About Lori Ventura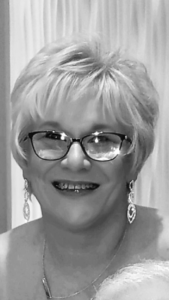 1966 is the year that Lori Bailey Ventura walked into MPAC for the first time, and she has never left!  Her dance career started a month short of her third birthday and now 55 years later she still enters the same studio multiple times a week.
During her early dance years with Ms. Barbara, Ms. Lori competed in the "our Little Miss" beauty pageants, winning the talent award many times.  She also won Moschetta's Achievement Award and Best Performance on more than one occasion.  Ms. Barbara would give these 2 awards out during the finale of her Waynesburg and Fredericktown annual dance recitals.  Around 1975, Ms. Barbara then began the yearly competition for Miss Dancing Deb.  Ms. Lori was the first recipient of this award and was chosen by infamous New York dancer/choreographer, Charles Kelly.  To this day, every little girl strives for this award.  Ms. Lori's daughter, Sara, won in 2009 for Barbara's monumentous 50th Dance Recital.
Ms. Lori has taught in the Fredericktown and Waynesburg studios since 1981. In that time she choreographed many award winning routines in local competitions. She is now teaching second generation students. She has choreographed for the Bethlehem-Center, Brownsville, and California Area High school musicals.  Some of the musicals  include Beauty and the Beast, Thoroughly Modern Millie,  Mary Poppins, James and the Giant Peach, The Little Mermaid, Newsies. She has also choreographed The Marvelous Wonderettes performed at the Porter Theater in Connellsville PA.
Ms. Lori is a graduate of Waynesburg University and California University of Pennsylvania where she received a BA in English/Communications and her secondary Teaching Certification.
She is the mother of Stephen, who mixes most of the music for the studios and has been the stage manager for Ms. Barbara's recitals for several years.  Her daughter, Sara, followed in her mother's footsteps, dancing her entire life and teaching in the Fredericktown studio until her career took her out of state.